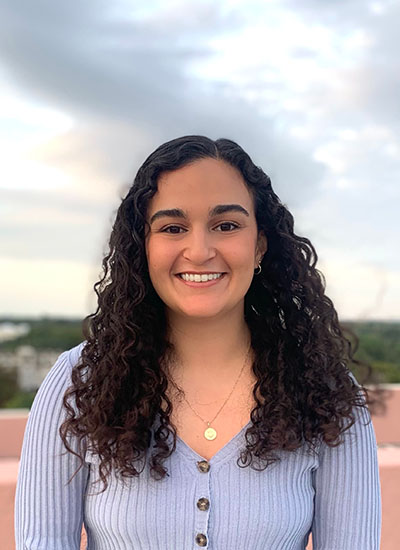 Sanauz Alaei
M.S. Student
Marine Biology & Ecology
Sanauz is interested in the implications of microbiome manipulation of Symbiodiniaceae as it relates to the thermotolerance of coral recruits in early life stages. She started the MPS program at the Rosenstiel School in the fall of 2021 and went on to intern in the Coral Reef Futures Lab and later switched to the M.S. program in Marine Biology and Ecology.
Before joining the lab, Sanauz graduated from the University of Wisconsin-Madison with a B.S. in Environmental Science and Applied Economics with minors in Environmental Studies and Sustainability in 2020. As an undergraduate, she was the Sustainability Chair for UW-Madison's student government, as well as, an intern in the UW-Madison Office of Sustainability. She studied abroad at the University of New South Wales in Sydney, Australia where she conducted research on the effects of marine parking zoning on the biodiversity and abundance of marine life in a local estuary.
Sanauz has always found the intersection between science and policy inherently valuable and plans to incorporate both into her future career.