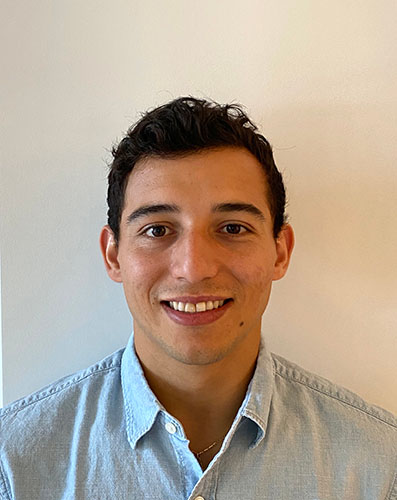 Fabrizio Lepiz Conejo
M.S. Student
Marine Biology & Ecology
Fabrizio graduated from Villanova University with a B.B.A in Finance and Economics in 2015. For the first six years of his professional career, Fabrizio held a variety of corporate roles at GE Capital, J.P. Morgan, and Abbott Laboratories. While working full-time, Fabrizio enrolled at Oakton Community College to obtain a formal education in Biology. In 2021, he joined the Rosenstiel School as an MPS student in the TME track. Fabrizio worked with the Coral Reef Futures Lab as an aquarist focusing on coral husbandry throughout the first year of his MPS and in 2022, he transferred to the M.S. program in Marine Biology & Ecology.
Fabrizio is interested in managed relocation as an intervention strategy and understanding whether there are physiological advantages to be gained by outplanting corals in marginal environments. As part of his thesis, he will be investigating how variable temperature regimes during winter months, in in-shore and high-latitude environments, affect coral survivorship, symbiont assemblages, and thermotolerance.
As a first-generation student originally from Costa Rica, Fabrizio is a strong advocate for diversity, equity, and inclusion in STEM. He is passionate about mentoring and has taken several leadership roles in student organization with the intent of giving back to the student body and the broader Rosenstiel community.