The wind-and-wave simulator at the University of Miami's Rosenstiel School can generate the equivalent of a category five hurricane, enabling researchers to test how well different structures and types of coral absorb wave energy and prevent damage on land https://prod.vodvideo.cbsnews.com/cbsnews/vr/mp4/2022/09/25/2076895299599/0925_60Mins_FloridaReefs_1319774_764.mp4 
Read the full article from the CBS News here.
---
09/19/2022 - The Weather Channel
by Ali VanFleet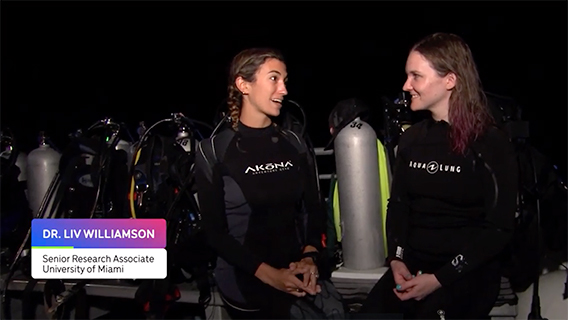 The Weather Channel's Pattrn science reporter Ali VanFleet joined coral researchers at the University of Miami Rosenstiel School of Marine, Atmospheric, and Earth Science in August 2022 to witness coral spawning off Miami.
Watch the full video from The Weather Channel here.
---
 10/18/2021 - NEWSY
by Lauren Magarino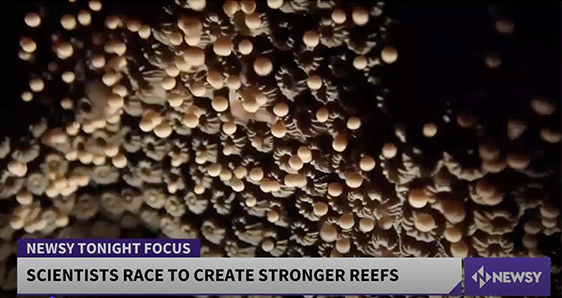 Nearly 90% of Florida's coral reef has been decimated over the last 40 years, according to NOAA.
Read the full article from the NEWSY here.
---
06/01/2021 - NBC 6
by Angie Lassman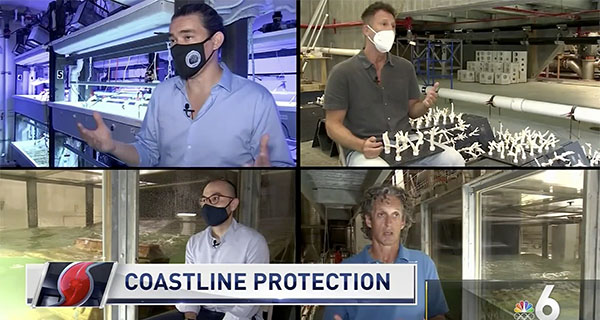 SEAHIVE is a marine and estuarine shoreline protection system that employs an artificial structure to dissipate wave energy before it makes it to the shoreline.
Read the full article from the NBC 6 News here.
---
05/24/2021 - Florida News Times
by Kate Winslet