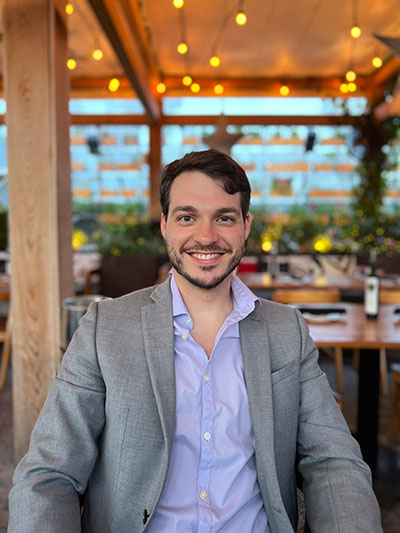 Nicholas (Nick) Kron, Ph.D.
Postdoctoral Associate
Marine Biology & Ecology
Nick graduated from the University of Miami with a B.S. in marine biology in 2015. As an undergraduate, Nick volunteered at the University of Miami Experimental Fish Hatchery and conducted research into live feed enrichment for fish rearing before pivoting to investigate the expression of glutamate receptors in Aplysia californica sensory neurons in the lab of Dr. Lynne Fieber. Continuing from his undergraduate research, Nick entered the University of Miami Rosenstiel School of Marine and Atmospheric Science's Ph.D. program in the Marine Biology and Ecology department in 2015. His research in the Fieber Lab focused on the effects of aging on the transcriptional state of Aplysia sensory neurons. Nick received his Ph.D. from the University of Miami in 2020 and continued in Dr. Fieber's lab as a postdoctoral associate. His postdoctoral research focused on developing Aplysia californica as a model for Alzheimer's disease and investigation of a novel brain virus recently discovered in Aplysia. He joined the Coral Reef Futures lab in the summer of 2022, bringing with him his expertise in bioinformatics. His current research will focus on investigating the transcriptional consequences of Scleractinian Coral Tissue Loss Disease on coral symbionts.